Regular cooler cleanings are essential to keeping your
SASI Water tasting great!
SASI recommends annual water cooler cleanings
Cleanings and maintenance services are all conducted a the SASI water plant
Owned cooler cleaning services are available to all customers for $50.00+HST
The SASI water cooler rental fleet are rigorously tested and engineered for long life and top performance
Ask us about Crystal Mountain's industry-leading warranty and learn why SASI is proud to stand behind our coolers
Clean Your Water Cooler Yourself!
SASI's coolers are designed for easy maintenance, making cleaning
Click here for basic cleaning instructions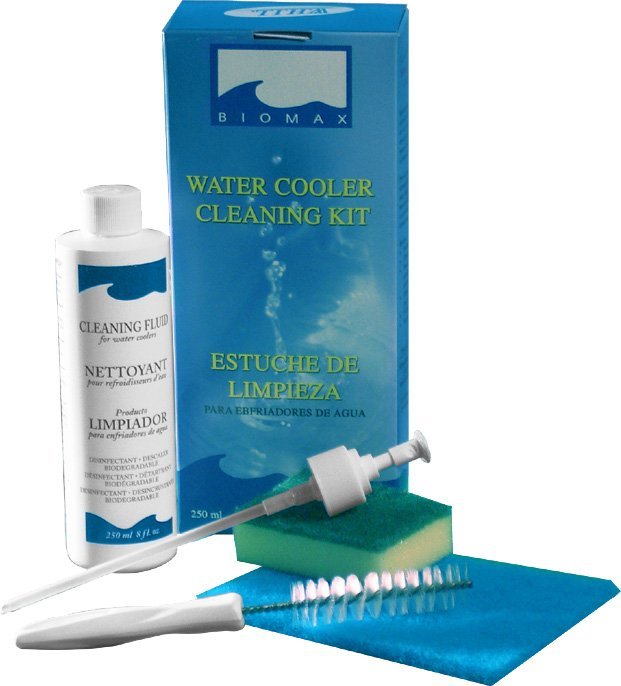 Water Cooler Cleaning Kits Keep your SASI Water Safe and tasting Great!
Setting up a Hot and Cold Cooler
Important: Do Not Plug in the cooler until the hot tank is full

1. Filling the hot tank
Place the cooler where you want it in your home
Always transport a water cooler upright
Place the bottle on the cooler
Fill the hot reservoir with water by holding the red tab open until water flows out
Plug the cooler in after water runs freely from the red tap
Turn the hot switch on

2. Child-Proof Hot Tap Operation


Hold the red tap between your thumb and index finger so that it is horizontal.
Squeeze it together, then, with the tap squeezed, push it down to the front to start flow
To stop flow simply release the tap

3. Thermostat Control (For the Cold Water Only)


The termostat is a box attached to the back of the cooler, it is just inside the black grille and is attached with 2 screws.
Looking through the grill you will see a flat-head screw in the middle of the box
Using a small screwdriver, adjust the screw approximately 1/4 - 1/2 turn
Turn clockwise for colder, counterclockwise for less cold
Note: over adjusting the cold water thermostat could result in a "frozen" cooler when a block of ice forms within the reservoir blocking water flow from the tap. If the hot water tank is not heating, check to make sure power is going to the outlet it is plugged into. Make sure the hot water tank is turned on (the switch should have "ON" or "I" pressed down). If the switch is turned on, but the tank continues to not heat, the internal power breaker might be tripped. Follow these instructions. If it continues to not work, the cooler may need service. Please give us a call!

For instructions on how to clean your water cooler, click here.